VOOMBOX-TREK
EPIC AUDIO FOR YOUR WORLD
Color:
1. 6W DSP-Tuned Full-range Driver
2. Enhanced Bass with Passive Radiator
3. TwS Double-up Stereo Pairing
4. IPX5 Water-proof Rugged Design
5. 1400mAh Li-on Rechargeable Battery
6. Support Bluetooth, AUX, and TF card inputs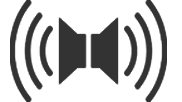 Enhanced Bass
Equipped with a passive radiator, Voombox-Trek delivers
a deeper bass punch than most speakers of its size.
TwS Double-up Pairing
Pairing two Trek together into the TwS stereo mode
Enjoy the concert-like audio experience on the go
Instruction:
1.Power ON both Voombox-Trek, and press both 'TwS pairing' buttons.
2.They will automatically pair together
3.Once paired, both speakers will show up as one "Divoom Trek"
4.Pair with the 'Divoom Trek' in the mobile phone's Settings.
*Before the pairing process, please make sure neither of speakers are connected.
Ultra Compact
Everyone wants to travel light; Voombox-Trek is packed
with powerful audio underneath its compact designed body.
Long-lasting battery
Equipped with a 1400mAh Li-on battery,
Voombox-Trek provides up to six hours of powerful music.

TF Card Input
Voombox-Trek supports up to 32GB TF card,
where you can put your favorite MP3 songs for
the audio convenience.
IPX5 Waterproof
Built with the IPX5 waterproof design, Voombox-Trek
can stand the heaviest rain. Feel free to enjoy your
music at the beach or near the swimming pool.

Speakerphone
When your phone's not around, you can
still enjoy the hands-free calling with the built-in
microphone on the Voombox-Trek.